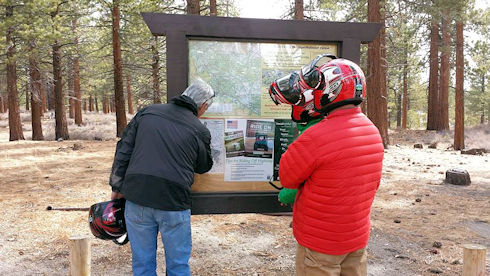 Checking out the area map. The team has had a number of prior missions in the training area at Dead Man Summit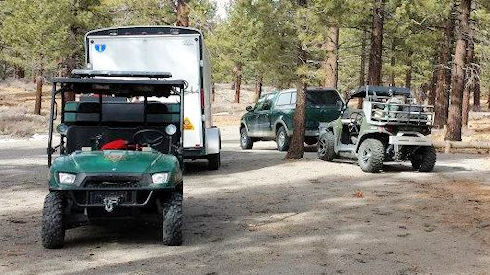 Ranger and its trailer on the left, Polaris on the right.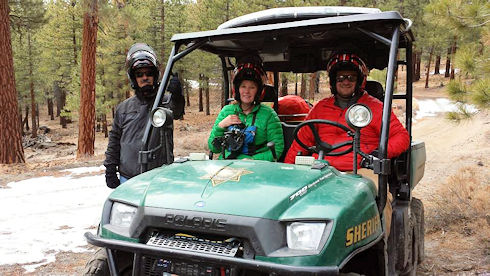 Bill Greene with Glenn and Andrea Goryl in the Ranger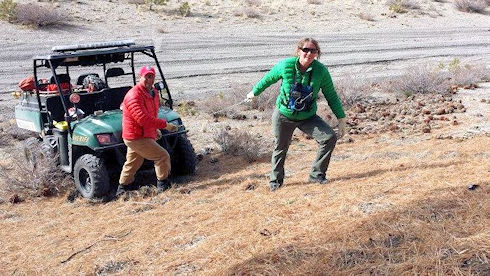 Winching drill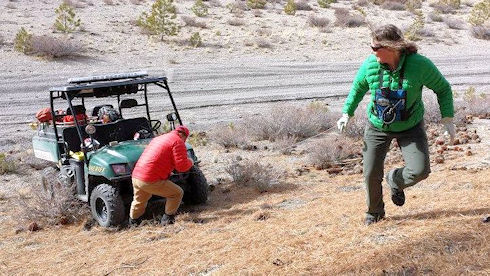 Reel out the line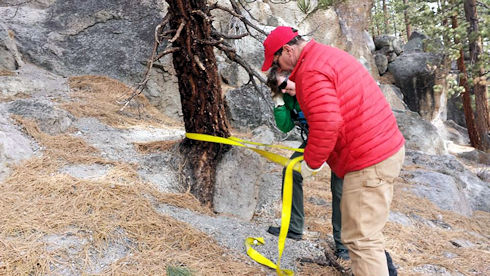 Protecting the tree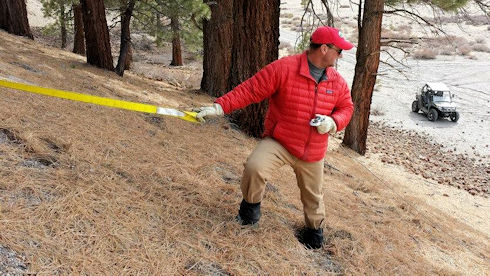 Tie 'em together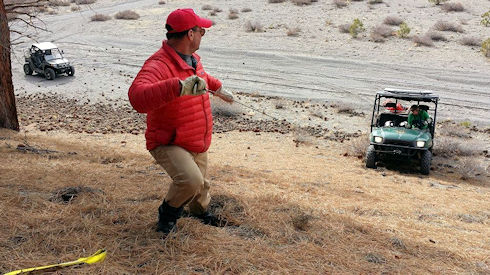 Need a little more cable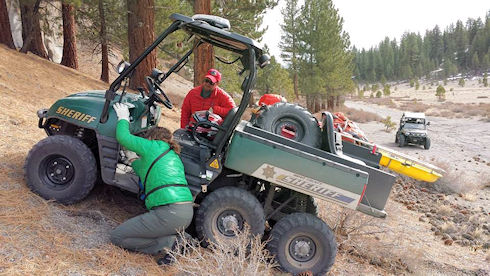 Hook up the remote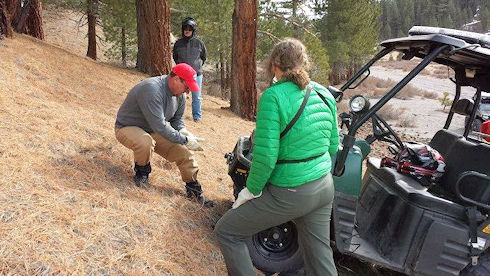 Checking the cable alignment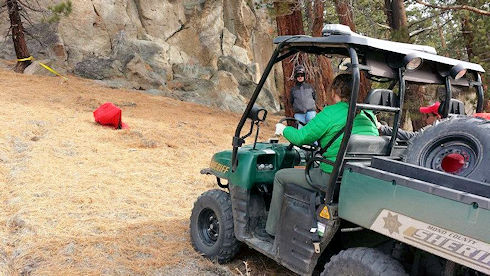 Clothing on the line .. not to dry .. but to dampen it if there is a failure and something tries to snap back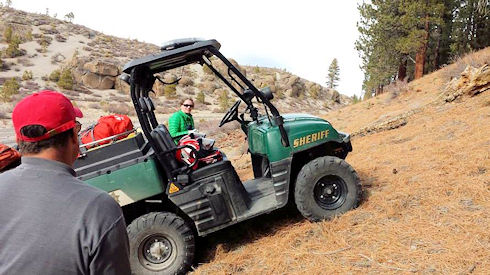 Using the remote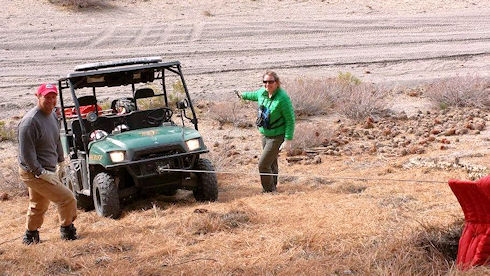 Up we go .. we would use this if stuck for real!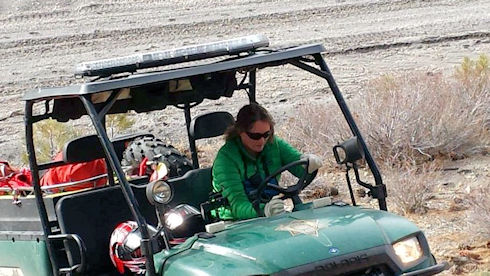 Andrea parking the Ranger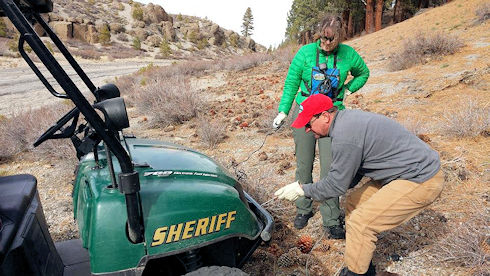 Re-winding .. have to reel it clean and neat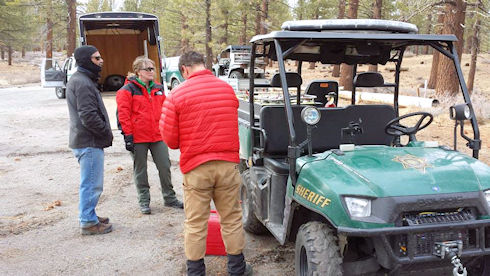 The de-brief at the end of the day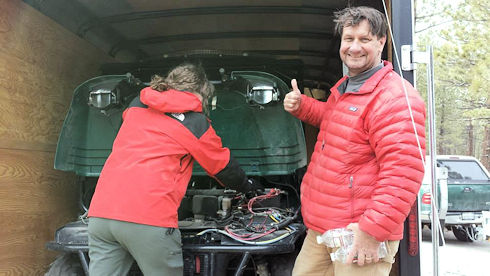 Putting it away ship shape for next time!